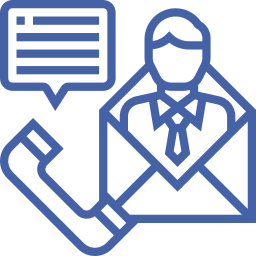 Get in Touch
To Protect Your Business
044 434 18700
10AM - 5PM (Monday – Friday)
The Reinsurance Broking Division of Bharat RE, with its blend of trust, transparency and technical expertise strives to be the 'First Choice Broker' for Asian & African Insurance majors, providing services to the insurance companies in India and overseas, in meaningfully structuring their reinsurance programs and in the placement of the risks with reinsurers across the world. Bharat RE also has a strong working relationship with reinsurance markets in Singapore, Malaysia, Middle East, African and European markets.
Bharat RE has a very strong presence in the Treaty markets and is also rapidly expanding their Facultative presence, specialising in Marine, Marine DSU, Liability, Aviation and Advance Loss of Profit covers, with its long term and varied exposure on global markets.
Bharat RE has focused its efforts in customizing reinsurance programs for insurers including Risk / Loss Profile evaluation and management, retaining its Thought Leadership status through an extensive Asset & Integrated Business Risk Solutions by offering Right Business connectivity.
Bharat RE, with its experienced team having varied exposure in the national and international markets, offers knowledge, experience, expertise to Reinsurance transactions, providing effective, efficient and dependable services to its clients.
Bharat RE Facilitates
Bharat RE ensures a comprehensive Reinsurance Programme to its clientele with a clear focus on deploying Reinsurance as a tool for achieving improved Profitability and Sustainability in long term.
Our Treaty Services encompass:
Achieving Basic understanding of  Business and processes employed leading to sound design of RI Programme;
Study and Analysis of Net Aggregates to CAT Events Exposure & Balance Sheet Protection
Critical Evaluation & Review of existing RI programme
Portfolio Analysis/Review of Retentions
Providing improved Reinsurance Solutions
Our FAC services offer seamless connectivity to insurers in ensuring acceptance of risks in a growing environment even while limiting excessive volatility from individual Policy Coverage. Our Expert-Knit network paves the way for a smooth experience with a custom built solution for each such risk.
Our FAC services extend to
Property including mining risks
Marine cargo including Project Shipments/ Marine DSU/Hull risks
Project insurance including ALOP
Specialties such as Terrorism, Event coverage and others
Achievements
Presence in the RI program of almost all Indian insurers within a short period of time.
Lead Reinsurance broker for insurers in India, Srilanka, Nepal, Philippines and East Africa.
Quoting broker for public sector general insurance companies in India including GIC
Undertaken review of many RI programmes for insurers within and outside India, providing gap analysis and practical Reinsurance solutions.
A major player for Reinsurance of bulk crude oil/ edible oil, coal, Marine DSU in Indian and outside markets
Established a reputation for efficient and effective management of reinsurance transactions, including settlement of balances / transfer of funds within appropriate timelines.
Meet Our Reinsurance Team