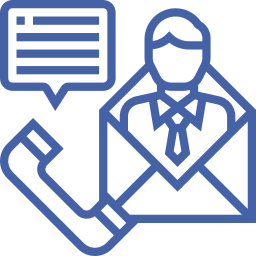 Get in Touch
To Protect Your Business
044 434 18700
10AM - 5PM (Monday – Friday)
Join Our Team
Required Qualification
BE/B Tech (except CSC/IT)
Required Skills
– Good communication and interpersonal skills to present information and convey findings effectively and efficiently
– Possessing strong analytical and judgment skills and paying particular attention to detail
– Candidate are required to be self-motivated, outgoing, and open-minded, and having a flair for discovering and learning new things
Experience
2 to 6 years
– Candidate who has experience in General Insurance (Non Motor) is preferable
– Candidates with Corporate sales experience in any industry can also apply.
Salary & Benefits
– Salary for the right candidate is not a constraint
– Attractive incentives for a better performer
Roles and Responsibilities
– Research and identify new market opportunities – Cold Calls / Market research / pursue leads
– Develop corporate client base for the insurance risk advisory services
– Build long-term relationships with new and existing customers
– Have a good understanding of our services and trends in our industry
– Follow the latest industry developments and stay up-to-date on competitors
– Ability to understand the risk exposures of industries and advising on the policies
– Access the decision maker of the corporate and make presentation of Bharat RE and services we offer
– Develop insurance and commercial expertise which will make the selling process effective
– Widen risk advisory servicing skills also to complement the sales and client acquisition efforts
– Develop innovative branding skills to showcase brand Bharat RE
– Conduct research to identify new markets and customer needs
– Arrange business meetings with prospective clients
– Promote the company's products/services addressing or predicting clients' objectives
Why engineering profiles in Insurance?
– We are looking for engineers with sales experience to be mentored into leadership positions in our organization across locations in India.
– It has been our experience that engineers with their technical expertise have been able to succeed in the insurance broking industry as their technical and marketing skills, when complemented with insurance knowledge (which we will guide you to acquire) allows them to aspire to a leadership position.
– The career growth path, both in terms of remunerations and assignments not only in the broking industry but also in the other insurance sectors comprising Insurance companies, Risk management, and Loss assessment entities are substantially higher than in your traditional manufacturing/servicing sector In which you are currently employed.
– An assignment with Bharat-Re for engineers of any discipline would give tremendous knowledge and continuous learning about risk management, Insurance coverage solutions, loss assessment, and corporate relationship, which are valuable attributes for high-impact careers in the financial services industry.
– Engineers have scaled top positions in the Insurance industry right up to the level of chairman of Insurance companies and members of the Insurance regulatory body.
Skills Required
Good oral and written communication; Efficiency in MS Office; Candidate with arrear please excuse
Educational Qualification
Any Degree with 60% or above throughout
Salary & Benefits
Salary for the right candidate is not a constraint
Job Responsibilities
– Advising clients on the best insurance options after fully comprehending their demands and comparing them to the market's insurance options
– Helping clients when they have claims, making it easier for them to submit documents, and expediting claim settlement
– Customers are visited periodically and in accordance with their needs to help them manage their risks
– Continually improve and broaden your client relationships
– Engage prospective clients and persuade them to do business with us
– Help senior co-workers or the team with complex negotiations and issues involving major clients
– Keep yourself informed of all significant advancements in general insurance, as well as current environmental news
– Acknowledge and abide by the organization's professional standards and norms
– As well as any additional duties or tasks you were given
Desired Candidate Profile
– Candidates with experience in the General Insurance operations will be given preference.
– It is ideal that candidate have prior general insurance or broking firm expertise.
– Knowledgeable with at least one non-motor product of general insurance, such as property, liability, or marine cargo
– The candidate should be well versed in using the portal of all the insurers in arranging the quotes, comparison, etc.
– Due of the possibility of working on multiple client files at once, candidates must be able to multitask
– In order to communicate with clients effectively over the phone, candidate must also have strong communication skills